Commercial Roofing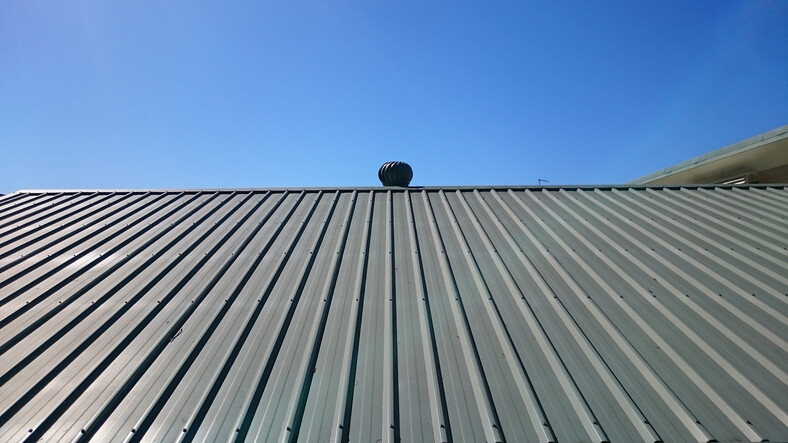 When you own a business, your facility's roofing system protects both your inventory and employees from harsh weather. Without a sound roof, you risk damage to office equipment, goods, and the structure, which will cost you money. Keeping your commercial building's roof maintained promotes a quality brand image for you and your tenants. K-CO Construction, LLC has been delivering quality commercial roofing solutions since 2011. We specialize in new construction, roof replacement, and roof repair projects. Call us today to find out more about our roofing services.
---
Call for a FREE Quote
---
Commercial Roofing by K-CO Construction, LLC
Commercial roofers such as K-CO Construction, LLC must know how to install and repair roofs for a variety of buildings. Churches, schools, and shopping centers all need roofs that keep out the elements, but they have different styling needs. We have been offering roof consulting services for repair and replacement projects for more than 12 years. Whether your organization needs a durable metal roof or a traditional shingle covering, our workforce has the experience to deliver the best commercial roofing solution on schedule.
Quality Commercial Roofing
Your commercial roof is only as good as the materials that are used to construct it. That's why we use quality shingles, insulation, flashings, and adhesives for our roofing projects. Our materials are manufactured by recognized brands and have proven track records for their durability, flexibility, and strength. K-CO Construction, LLC's roofing materials are cost-effective and come with long warranties that deliver peace of mind. Our metal roofs offer a low-maintenance, long-lasting roofing solution for a variety of commercial buildings. We choose the metal roof that fits the slope and design of your structure, and available roof coatings make your building more energy-efficient and resistant to wear. For a free quote for your next commercial roofing project, give us a call.
K-CO Construction, LLC is a Trusted Professional for Commercial Roofing
In addition to high-quality materials, professional installation techniques help to ensure the best outcome for your commercial roofing project. There is a well-known, industry-wide shortage of seasoned construction and roofing specialists. This causes some roofing companies to compromise and hire unqualified roofers to complete jobs when schedules are tight. K-CO Construction, LLC won't cut corners on quality. Our industry's demanding performance and safety standards guide the work of our professional roofing crews. If you have questions about your next commercial roofing project, call our experts for a free consultation.
---
Call for Fast FREE Quote
Dial Area Code first please.
---